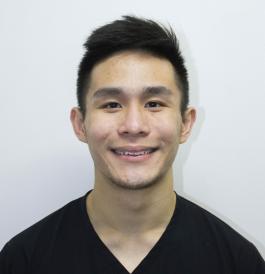 Jarren received his Bachelor of Dental Surgery from the University of Otago. He provides skilled, attentive care to his patients at Brandon Street Dentists, located in the heart of Wellington CBD.
Jarren is passionate and keeps himself up to date about the new developments in dentistry. His goal as a dentist is to provide the best care to his patients. He believes that everyone should be able to feel good about their oral health.
Jarren provides a wide range of dental treatments including dental exams, restorations, treatment of dental emergencies, extractions, root canal therapy, dentures, crowns, veneers, and teeth whitening.
Outside of dentistry, Jarren practices mixed martial arts and is into fitness. He has a love for computers, and he might even be a secret geek. Jarren was a former foosball champion in Dunedin, and is always keen for a game of foosball.