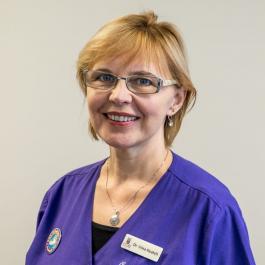 Irina Kvatch is a member of both the New Zealand Dental Association and the New Zealand Academy of Cosmetic Dentistry. Irina gained her Masters degree in Stomatology from the Minsk Medical School.
Irina moved to Wellington where she enrolled with the Dental Council of New Zealand and took over the Central Dental Surgery in 1997. She brings a wealth of experience and a great ethic for patient care to all areas of her practice. Irina is assisted by Larisa who also speaks Russian.
Due to her interest in continued learning, Irina frequently attends courses and seminars to discover the latest techniques in dentistry and in July 2015 became the first New Zealander to gain the title of Master Affiliate inFastbraces®,an internationally recognised title.
Current certifications:
Fastbraces® Master Affiliate (2015) Fastbraces®(2014), Inman aligners (2014), Operative Dentistry (2011), Advance Laser Training (2011), Anterior Aesthetic Alignment (Invisalign, 2010), Advanced Endodontics (2010).