Dr Dikesh Parmar - Endodontist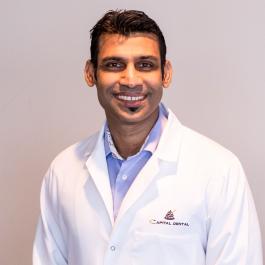 I was born in Suva, Fiji and migrated to New Zealand when I was 16. I completed high school education at St. Patrick's College, Kilbirnie, Wellington and attended University of Otago where I graduated with Bachelor of Dental Surgery in 2000. I spent four years in Wellington working in private dental practices. During this time I also established the Capital Dental group of practices in Wellington.
Whilst working in general dentistry I realised that I was passionate about endodontic procedures and therefore needed to up skill myself. I undertook a full time 3 year endodontic programme at University of Otago and graduated with a Clinical Doctorate in Endodontics in 2007 and am now a registered Endodontic Specialist.
I look forward to meeting you and being able to assess and treat your Root Canal problems.
Member of the New Zealand Society of Endodontics and of the New Zealand Dental Association