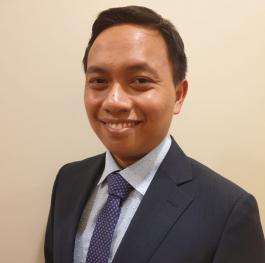 I graduated from the University of Otago in 2012. I am currently registered with the NZ Dental Council, NZ Dental Association. I have since worked in the government clinic in Malaysia and most recently 3 years of private practice in the hustle and bustle city of Singapore. My wife and I decided to move back to New Zealand for the great outdoors and the great family lifestyle Aotearoa offers especially for our active 2 year old son.
Moving to Wellington has been the best decision our young family have made and we plan to settle here for the long term with its vibrant mix of culture and the best kiwi hospitality not to forget how picturesque the city is! I enjoy helping patients improve their smile, alleviating their pain and with my experience of practicing dentistry in different countries (seeing patients from countless nationalities in Singapore) have made me a much more holistic practitioner. I used to also work in rural Malaysia running community clinics serving the underprivileged communities in the villages.
Overall, I do enjoy the oral surgery aspect of dentistry. I am both fluent in English and Malay.I am an avid fan of Manchester United, enjoys playing football in the local amateur league over the weekend. On my off days, I work out at the local gym and take our son out for walks along the beautiful Wellington coastline
Looking forward to meet you guys at Capital Dental!