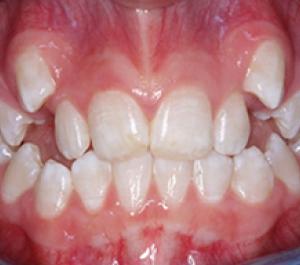 Fastbraces® were developed to straighten teeth differently. Fastbraces® is the revolutionary system of fast, safe, easy and affordable braces that is changing the field of orthodontics. It is a complete, non-extraction system for most cases, which provides patients with outstanding results.
Why Fastbraces?
Fastbraces will get your teeth straight in a quicker shorter time frame . Quite often from 3-12 months and in a lot of cases as little as 6 months
1. Shorter time having braces on
2. Often much cheaper than conventional braces
3. Less Pain
4. Fix teeth that are chipped or worn down due to wear
Fastbraces are a more conservative and faster way to get your teeth straightened. Often no extractions are involved and the system is involved in correcting the eruption problems that your teeth have experienced when they have developed.
Central Wellington, Lower Hutt, Newtown, The Terrace and Upper Hutt branches offer Fastbraces and they have a 15-min Free Consult with one of the dentists. So don't delay and have that beautiful smile in months!